Uncategorized
now browsing by category
On March 14th, 1934, the contract was signed for our American LaFrance/Ford V-8 300 Pumper. Today, March 14th, 2019, we received delivery of our 2019 Pierce Dash Pumper. On behalf of Chief DiGiorgio, the Board of Fire Commissioners of Fire District No. 3 and the members of the Cedar Knolls Fire Department we would like to thank the residents of Cedar Knolls and Fire District No. 3 for their support in approving the acquisition of this new apparatus.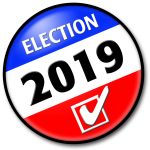 **2019 ANNUAL FIRE DISTRICT ELECTION**
The Fire District's Annual Election will be held on Saturday, February 16, 2019 from 2:00 P.M. until 9:00 P.M. at the Cedar Knolls Fire Station.
Please visit https://hanovertwpfd3.com on the main home under 'Upcoming Meetings' to visit their Financial and Legal Notices pages for updates on this process.
We're looking for a few good neighbors. Become a Volunteer Firefighter or Emergency Medical Technician.
No experience required!