DISTRICT #3 FIRE CHIEF: PRESS RELEASE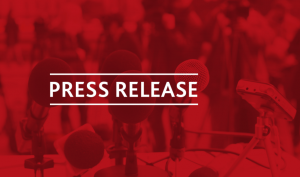 Approved For Release by Chief Chad DiGiorgio:
In the interest of public safety with respect to COVID-19, based upon all relevant guidance, physical public access to the Cedar Knolls Firehouse will be suspended effective at 4:30 p.m. today and until further notice.
At present, the firehouse is open to essential personnel only and staff will be available 0600-2200hrs to communicate by phone or email with the public to conduct business. Residents, businesses, and property owners are encouraged to use all online options.
During this time, the Fire Prevention Bureau of Fire District No. 3 will be accepting permit applications only for work that is necessary to maintain critical services. Fire Inspections will be suspended (with the exception of complaints and imminent hazards). Firefighter/Inspectors will physically inspect buildings and properties at an appropriate time.
Hanover Township Fire District No. 3 will continue to respond to all Fire and Emergency Medical calls and other calls where it is determined that a response is necessary.
"In the event of an emergency, call 911," "For non-emergent calls, please call 973-267-5659."